About Christopher Gruener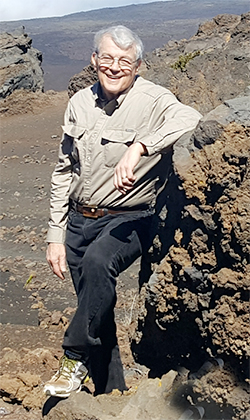 As a Master's degreed clinician, a clinical member of the Massachusetts Mental Health Counselors Association and a Blue Cross provider, I have sought to serve the mental health and relationship needs of Boston area residents through my Newton based private practice over 20+ years. I am licensed in Massachsettes as both a Mental Health Counselor (LMHC) and a Marriage and Family Therapist (LMFT).

I offer individual, couples, and family counseling. I provide both phone and secure internet based counseling services for individuals anywhere in the USA or worlwide.

My professional experience includes in-patient work, private practice and wilderness based psychotherapy. The in-patient work included post graduate school family therapy on the staff of the Phoenix House Drug Treatment Foundation in Santa Ana CA, and counseling services for patients transitioning to independence after treatment at Bournewood Hospital in Brookline MA. My private practice began under the mentorship of Dr Steven Howard (of Bournewood Psychiatric Hospital) in 1989 and upon Dr Howard's retirement evolved into my current Newton Center based practice. Among my most challenging and rewarding experiences as a counselor were the two seasons I served as a staff clinician with the Boston based "Kidz To The River" project which guided at risk Boston Inner City youth on therapeutic wild river wilderness canoe journeys!

Even though our paths don't cross outside of my counseling office, most of my clients want to know a little bit about who I am when I am not sitting in my counselor's chair. So here is a thumbnail sketch....

I am an old guy in his 70s who is celebrating over three satisfying decades of marriage and family life. Our young adult son works with autistic young people and looks forward to marriage and parenthood himself when the time is right. Parenting him kept me young and busy, especially in his teenage years. Now the hardest part of parenting is just keeping up with him and the adventures of his evolving life. And in retrospect I do have to credit our boy with having been a wonderful "on the job" teacher for honing my family therapy skills! I am active in our neighborhood Church – a spiritual "big tent" that welcomes anyone whose core faith is loving kindness. My favorite hobbies are political rabble rousing, recycling bottles and cans in support of PLENTY's School Gardens project in Belize (see www.Plenty.Org) and bicycle related activities in cooperation with "Bikes Not Bombs" (see www.BikesNotBombs.Org).